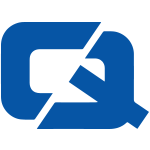 25 September 2013
In the continuing difficult economic climate, many people have taken on extra jobs in order to get by financially. For some, this is a part-time job to supplement a monthly income. Others, however, might simply enjoy doing something, but can't make enough money from it to support a family.
Whatever the situation, if you have a part-time motor trade job, you will require insurance in order to continue operating.
The type of service you are providing customers will change the kind of policy that you require, which is why it is essential to call a motor trade insurance broker to find the level of cover you'll need.
Even if you just fix a few cars each month, you need insurance. This will not only mean that you can trade legally, it will ensure that you are protected in the event of an accident or incident involving your small business venture.
When you call to obtain a policy, a motor trade insurance broker might request the receipts you have taken in order to determine the size and scale of your business and the level of cover you require as a result. This is simply to make sure you are getting value for money and not over-spending on cover you don't need.
Consider this scenario. You have been paid to fix someone's car. You have repaired the car previously, but on this one particular occasion, you inadvertently fit a required part incorrectly and the driver of the car is involved in an accident as a consequence.
If you don't have the correct level of cover, you could be at risk of a lawsuit, and forced to shell out hundreds, even thousands of pounds in damages. For small businesses, this could be absolutely crippling.
Not only could it shut down your part-time venture, the costs could spill over and force you to eat into your personal savings to cover the damage.
In a less severe circumstance, you'll need to drive someone else's car if it needs to be moved around your property, off maintenance ramps, or up the street to test out the repair work.
If you are caught by the police driving a vehicle without insurance, you could be in for a hefty fine and see the car seized. This would certainly not please the customer!
Accidents can happen at any time. Just because you are in a familiar area that might not see many vehicles pass on a daily basis, there is always the chance that something could happen – either with you behind the wheel, or due to another driver.
While you might be able to cover the additional damage yourself, it could come at a cost. You don't want to lose your no claims discount on your insurance, but you also don't want to fall into a financial black hole.
A scratch, a small dent, or interior damage could cause customer dissatisfaction. You'll be required to repair the damage and this could cost a lot of money. If the customer is unhappy with this, you could even lose business as a result.
If you drive the car out of the garage you are working in, and hit another vehicle parked on the street or even another driver, they will take your details in an attempt to claim back the money it will cost to repair the damage.
When the car isn't your vehicle, it is you who will have to cover the costs. If you don't have an appropriate motor trade insurance policy in place, the money will be coming out of your pocket.
If it's another person's vehicle, it is unlikely that you will be able to conduct the repair work yourself, leaving you with no option but to pay for the repairs yourself..
Consider the damage to your personal finances a sudden loss of a substantial amount of money could cause. Not only that, but if you have an accident in a vehicle you are not insured to drive, you are likely to face a criminal charge.
What about the tools you use for your business? Consider how much money you spent on acquiring them.
If you conduct your business from a home garage, it is more likely you could be the victim of a break in. This could see hundreds of pounds worth of essential tools stolen, meaning that you are unable to continue your small business, or are left out of pocket to pay for replacements.
Motor trade insurance could see you covered as a result of this circumstance, saving you money as a result.
In some cases, you might not consider yourself a business. Maybe you just fix cars for fun, but you make money as a result.
Even if you don't consider your operation to be a business, other people, including the police and insurers, may do so. This will see you without a leg to stand on if it comes to prosecution or fines in a result of an accident while repairing someone else's vehicle.
You might consider a motor trade insurance policy, like road risks cover, for example, to be a needless expense, which will eat into already minimal profits.
However, speaking to a motor trade insurance broker, you will get cover that is tailored to your business at a cost that might surprise you.
If this is an activity you want to continue with in the long-term, motor trade insurance cover is absolutely necessary. Consider the small cost of a policy, with regards to how much you could lose if something terrible happens.