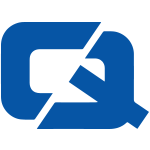 More people who drive for work purposes – potentially including those with an insurance policy – admit to falling asleep at the wheel than drivers who use their vehicles for other reasons.
According to a study conducted recently by Brake, the road safety charity, one in ten work drivers has nodded off at the wheel, compared with one in 25 other motorists.
One of the reasons for dozing off when driving is not getting enough sleep the night before, the charity states.
Spokeswoman Cathy Keeler, head of campaigns for Brake, suggested that firms draft in new processes to ensure that drivers are not put at risk in this way.
"It is outrageous that so many companies allow their employees to drive on company time when they are so tired that they actually fall asleep," she added.
The government's road safety website Think! states that drivers on the road between midnight and 06:00 GMT are at greater risk of falling asleep than those driving at other times.