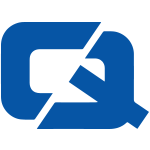 Motorists are being urged not to take chances with their safety this winter by driving with worn down tyres.
Research by vehicle repairs firm Kwik-Fit has shown that ten per cent of vehicles are being driven despite their tyre tread being below the legal level of 1.6 millimetres – potentially putting drivers' insurance policies at risk.
The survey also showed that almost a fifth of cars are being driven with a tread under 2mm, which is the limit for many fleet firms to change their tyres.
David White, Kwik-Fit's customer service director, said: "Driving on excessively worn tyres is dangerous at any time of year. But in icy conditions it really is gambling with yours and other road users' lives."
Meanwhile, TyreSafe is calling upon motorists to consider fitting winter tyres to their vehicles during the colder months to enhance their safety and the security of others on the road.