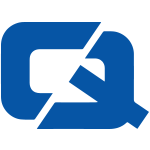 Young drivers may more be more likely to claim on their insurance policy this winter season than their older counterparts.
According to car care firm Comma, some 300,000 motorists will be liable for windscreen repairs during the cold month as they try to melt ice by pouring boiling water on it.
The company states that a third of young drivers between the ages of 19 and 21 will resort to this measure to defrost their car, compared with nine per cent of middle-aged drivers.
Only 40 per cent of young motorists said they would rely on the traditional method of an ice scraper and some elbow grease, while 71 per cent of motorists in their 50s said this would be their preferred method of removing ice.
"In cold weather, everyone needs to take a bit of time to clear the window. A scraper should be an essential item in the car, along with a bit of de-icer for when the ice is really stubborn," stated Comma spokesman Mike Bewsey.
According to repair firm Kwik-Fit, one in three Britons has had a chipped windscreen at some point, the Surrey Advertiser reports.