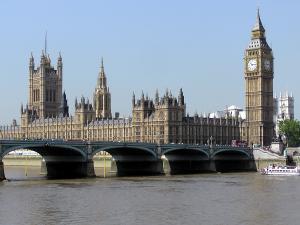 The vast majority of MPs have little to no understanding of the motor trade industry, a new survey has revealed.
The study by the Institute of the Motor Industry (IMI) found that of the 99 MPs questioned, more than half thought the automotive world was low-skilled, low-paid and dirty, showing an ignorance of the sector. While many acknowledged its importance in providing jobs in the UK, many displayed a clichéd view of car dealerships and garages.
The IMI is urging politicians to dispel the outdated view of the motor trade industry as being men in oil-covered overalls. Indeed, in this vast and varied sector there are a great deal of different businesses offering different services, and this is why expert brokers such as ChoiceQuote help source the right motor trade insurance policy that meets a company's specific needs.
When it came to particular MPs, peers said that they thought Shadow Chancellor Ed Balls would fit in well in a car garage because he is "not afraid to get his hands dirty". Again pandering to lazy stereotypes, one Labour MP said of Nick Clegg: "He reminds me of a car salesman. He says one thing when you take the car, then he takes you for a ride."
Commenting on the organisation's findings, the chief executive of the Institute of the Motor Industry, Steve Nash, said: "There is a terrible confusion in Parliament about the people in our industry. They understand that large numbers of hard-working people make their living in it, and that 35 million vehicle owners depend on them to keep them on the road.
"Beyond this they are quite happy to perpetuate unhelpful stereotypes of a grimy backstreet trade. This attitude is not helping the public to understand the level of skill necessary to work in our sector."