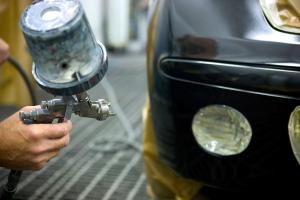 The National Association of Bodyshops (NAB) has called for the Government to introduce a code of practice to control the sale and repair of motor vehicle salvage.
Representatives of the NAB have met with MP Barry Sheerman, chairman of the Parliamentary Advisory Council on Transport Safety (PACTS), and Maria Ullah of the Department for Transport (DfT) to discuss their concerns regarding the risks motor vehicle salvage poses to the public, AM Online reported.
According to NAB, the lack of protection offered to consumers allows for the unrelated sale and repair of motor vehicle salvage, potentially risking the safety of car buyers.
A new code of practice would provide additional protection to car buyers, while many car dealers also use a road risks insurance policy to test the cars they are selling so they can ensure they are in a roadworthy condition for customers.
NAB has suggested that information in the current Consumer Guide for Buying a repaired written off vehicle or a repaired vehicle sold on an auction site was misleading and inaccurate.
Head of the NAB Frank Harvey has revealed that the organisation has offered to draft an alternative guide to help consumers receive accurate information about the risks associated with motor vehicle salvage.
He added: "We were advised by the DfT that the Consumer Guide had been compiled by leading industry organisations which make the inaccuracy even more concerning, and since our meetings we have offered to draft alternative wording for the guide."