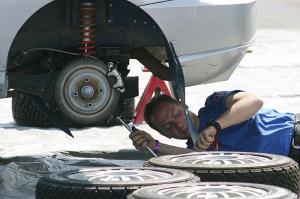 Nationwide, the Oxfordshire-based automotive crash repair service provider, has acquired Gladwins bodyshop group for £9.5 million.
Nationwide Accident Repair Services bought the chain of bodyshops, which operate in Peterborough, St.Ives, Warboys, Swavesey, Cambridge, Thetford, Norwich and King's Lynn, for a total of £9.5 million including £4 million of freehold properties.
Any business needs to think carefully about the level of insurance they need, particularly when expanding their operations as Nationwide have. If your business is expanding, make sure that you have obtained the appropriate level of indemnity for road risks insurance and traders combined insurance that you need to protect your stock of vehicles, tools or premises.
Gladwins had generated revenues of £13.4 million and an EBITDA profit of £0.7 million in the 12 months ending September 2013. Nationwide also suggests that unaudited accounts covering the 11 months until August this year indicate an improvement of trade seen in the previous year.
"Gladwins is one of East Anglia's leading bodyshop operators and has an excellent reputation for efficient and high quality repairs. I am delighted to welcome the team to Nationwide," stated chief executive Michael Wilmshurst.
He said that the acquisition "is another step forward in our plan to expand in selective territories so as to improve our economies of scale and flow." Adding: "It also assists us in our objective to continue to build our presence in the insurance, fleet and retail markets."
Harvey Death, Gladwins sole proprietor and chairman, will be on-hand throughout the first year of the takeover by Nationwide to help support the business.