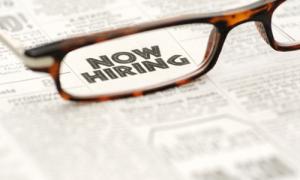 A new car dealership in Leicester has announced that it is looking to hire 30 new members of staff as part of an expansion of the business.
The Motorhouse store in Northgate Street is opening on the site of an old motorcycle dealership and will sell used cars. Steve Radakovic, regional director at parent company Evans Halshaw, revealed that the new showroom will need as many as 30 new employees before it opens.
When starting a new car dealership, there are a wide variety of preparations to undertake, one of which is obtaining a new road risks insurance and motor trade insurance policy. Everything from the location of the new site through to the age and experience of the new members of staff will affect the price of the business' insurance quote, so it is worth consulting with expert brokers to get their advice on the matter.
Speaking to the Leicester Mercury, Mr Radakovic said: "We are really excited about the new Leicester Motorhouse dealership and can't wait for its opening in April. We are expecting big things for the site.
"We've been overwhelmed with the calibre of job applicants we've had so far and still have positions available so look forward to meeting lots of potential team members over the coming weeks and growing our team."
With the company's click and collect service customers can choose a car online and then go and pick it up at their local dealership. This is expected to drive sales at the new dealership from day one.