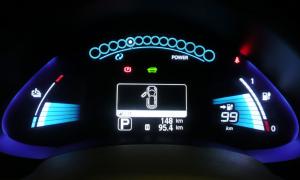 UK car dealers should be prioritising demonstrations and test drives, according to a survey of 3,700 connected car owners across Europe.
The study carried out by BearingPoint and Taylor Nelson Sofres (TNS), revealed that around 59 per cent of respondents said that knowledge about in-car technology influenced their choice of car while 32 per cent admitted that it was an important criteria when they made their most recent purchase.
As part of the commitment to providing the very best level of customer service and to show off the latest in-car technology, car dealers should consider good demonstration insurance to provide test drives on request — in addition to their general motor trade insurance and road risks insurance.
Test drives are even more important in the modern age, according to the research, as 48 per cent of those surveyed said that they were shown the in-car technology, such as devices dedicated to navigation, offering driver assistance features and managing in-car entertainment, during a showroom demonstration. This was critical in selling the vehicle to the prospective buyer.
Remy Pothet, the global automotive sector head at TNS, said: "Original Equipment Manufacturers (OEMs) also need better training for dealership staff to demonstrate the benefits of connectivity. Customers often complained that dealership staff didn't know enough about how the connected features worked, with many buyers saying they knew almost as much themselves."
What's more, 38 per cent of respondents in the UK said that in-car technology and other features were not demonstrated to them by the car dealer. Meanwhile, taking the European survey as a whole, 49 per cent of drivers didn't know they were already driving cars with connected features.