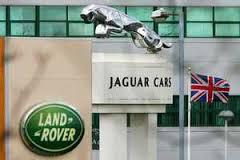 Ipswich is welcoming a new flagship Jaguar and Land Rover dealership, opened by Marshall Motor Group.
The site is designed to offer both of these brands alongside each other and will have space for some 100 cars to be displayed at any one time. Marshall says that the new site illustrates a "step up" in the investment in the two brands.
Opening new dealership sites is popular at the moment, as sales figures are strong and the consumer appetite for new and used cars is high. However, it is vital that anyone looking to expand should take out comprehensive motor trade insurance to cover their new premises and stock.
The Marshall Jaguar Land Rover franchise director, Adrian Wallington, explained that the Ipswich site is the latest in a line of new openings from the marque: "On the back of record sales and critically acclaimed product launches, Jaguar Land Rover is continuing to roll out its updated corporate identity showrooms, with the newest being Marshall Ipswich."
He added: "Both brands have a fantastic range of products and some exciting developments planned. This brand new facility will enhance both the customer and our colleague's experiences."
As a direct result of the opening, sales staff from the Marshall Land Rover Halesworth site will be transferred to Ipswich and the Halesworth site will become a repairer for the brands.
Marshall already runs Jaguar and Land Rover dealerships in large number of towns and cities across the UK, including Oxford, Cambridge, Peterborough, Lincoln and Bedford.