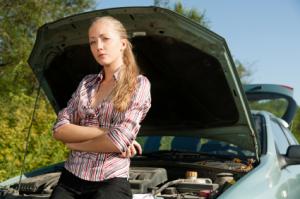 Car dealers have been warned of a new law being introduced that will enable customers to return faulty vehicles within 30 days of purchase.
The Consumer Right Act comes into action on 1 October and under Section 22 of the new law car buyers have a 30-day window within which they can take a vehicle back to their dealer for a refund should they find a fault with it. The dealer can offer to repair the car, but the customer is not obliged to accept it and can instead insist on a full refund.
The new law will bring added pressure on car dealers to ensure the vehicles they are selling are faultless. To do so they will require road risks insurance cover, which insures employees to drive the cars being sold, thereby allowing them to test that they are running smoothly.
According to legal consultancy Lawgistics: "The slight saving grace for dealers is that it is down to the consumer to show there is a fault and that it was present at the time of delivery.
"We strongly recommend dealers take the time before October 1 to review their pre-delivery processes to ensure they do all they can to put themselves in a position to argue that any fault was not present at the time of delivery. Putting a new independent MOT on a car can never be a bad idea nor can using one of our visual safety checklist/estimate pads."