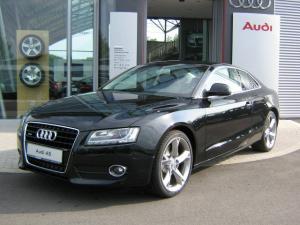 The official launch of one of the largest car dealerships in the world took place last week, when Audi opened the doors to its new luxury site in Poole, Dorset.
Turning the customer experience of buying a car up to 11, the dealership offers a gym, a spa and a lounge to the lucky drivers who have driven record sales at the dealership over the years. Following a £14.5 million, 14-month development, the new Poole Audi Centre will employ 110 staff and offer buyers a choice of 24 new models, as well as 80 spaces for used cars.
Any dealership looking to increase the facilities they offer for customers, or expand in any way, must factor this in to their motor trade insurance and road risks insurance policies.
When work began on the site early in 2015, those behind the development told The Bournemouth Echo: "We are providing our customers with facilities and services alongside new and used car sales, servicing and parts that exceed the premium brand expectation. We are taking the customer's experience to a new level."
Although the site was opened to press last week, it will not be available for members of the public to enjoy until later in the year, explained David Kelly, the managing director of Poole Audi Centre. He told Car Dealer Magazine: "When we open the doors for business later this year, we will strive to maintain our impressive record for customer ratings in sales, aftersales, parts and accessories — a standard that has consistently seen Poole Audi top the national league of 113 Audi centres."
Audi Poole was also able to release details of its 2016 turnover projections, of £79 million, at the launch, which shows that business is booming in Dorset.