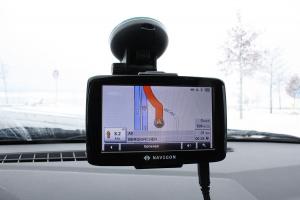 Around 15 per cent of drivers that use satellite navigation systems in their cars endanger themselves and other drivers by blindly following the machines' orders, research has found.
A survey by road safety charity Brake and Direct Line found that one in seven sat-nav users would perform illegal or dangerous manoeuvres to follow instructions or correct mistakes. Furthermore, seven per cent of motorists admitted having had a near miss due to having to swerve or brake suddenly to avoid a hazard because they were distracted by their sat-nav.
As sat-navs become increasingly common, with many now pre-installed in new cars, this problem is only going to worsen. For car dealers or mechanics who might be using them while driving vehicles they are selling or customers' vehicles they are repairing, this is yet another reason why they need a road risks insurance policy so that any damage that might come to the car or other people's vehicles is covered while they are behind the wheel.
Aside from sat-navs, a further seven per cent of drivers admitted having to brake or swerve to avoid a hazard because they had been busy fiddling with their stereo.
Findings from other research have showed that 98 per cent of motorists are not able to divide their attention without a significant deterioration in driving performance. This means that in-car technology can prove to be a dangerous distraction, with Brake urging drivers to set up their sat-navs before setting off on a journey and not trying to re-programme it while in motion.