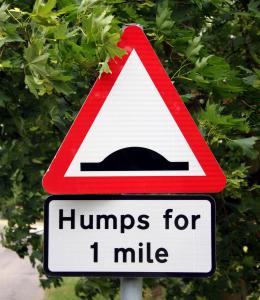 One third of cars suffer from spring or suspension failure every year, new figures have revealed.
According to Warranty Direct's claims data, one in three vehicles under its warranties experience the problem every 12 months, with the Audi RS6 and Mercedes R-Class the most at risk in the UK. Deteriorating roads littered with potholes and an increase in speed bumps are said to be at the heart of the problem.
While worrying findings for motorists, anyone working either part or full-time repairing vehicles could look to capitalise on this increasingly common problem by ensuring they provide axle and suspension services. It is important to remember for these mechanics that they will require a road risks insurance policy that will enable them to drive customers' vehicles as part of their business practices so they can test that the repairs have been properly completed.
Warranty Direct's research found that the average cost of repairing spring and suspension problems is £247. The company also said that the most vulnerable cars are up to 30 times more likely to suffer from this problem than their more robust counterparts, including the Citroen C1 and Peugeot 107.
Warranty Direct managing director, David Gerrans, commented: "It is almost unbelievable how much variation there is from one model to another when it comes to suspension damage.
"Any vehicle driven on damaged, poor surfaces regularly or used for commuting on routes littered with speed bumps will eventually come to grief."