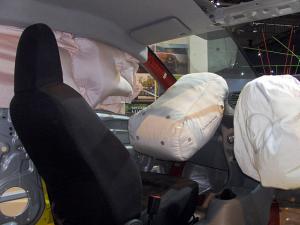 Fears around faulty airbags have led to a mass recall of vehicles, one of the largest ever recorded.
More than 7.8 million cars in the US have been recalled in connection with Japanese company Takata's airbags, which are thought to be unsafe as they could explode with too much force when inflated. The problem affects over 50 models of car made by Toyota, Honda, Mazda, BMW, Nissan, Mitsubishi, Subaru, Chrysler, Ford, and General Motors between 2000 and 2011 – this is expected to indicate that 12 million vehicles are at risk globally, including many in the UK.
As one of a vehicle's main safety features, for airbags themselves to be deemed unsafe will cause grave concern among motorists. For any independent mechanics or car dealers, who have to drive third party vehicles on a day-to-day basis as part of their business, they can go someway to protect themselves by obtaining a road risks insurance policy.
The mass recall of vehicles has been triggered by some tragic events; it is believed that at least four deaths and over 30 injuries can be linked to these faulty airbags. It is reported that the faults become more common in hot and humid areas, with motorists being urged to take their vehicle into the nearest dealership or garage to have the airbags inspected.
Takata is being sued in the US and the lawsuit states the company "had a duty to disclose these safety issues because they consistently marketed their vehicles as reliable and safe".