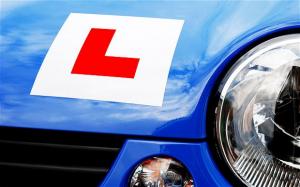 More than 50,000 learner drivers in the UK already have points on their licence before they have even passed their test, new research has revealed.
The figures, obtained by Confused.com via a Freedom of Information request from the DVLA, showed that 22 per cent of the 36 per cent of motorists who have penalty points on their driving licence actually got them before they had even become a certified driver. Furthermore, there are currently 53,988 provisional licence holders that have received penalty points.
The surprising statistics are not just an issue for drivers looking for cheap car insurance; it is also a problem for motor traders. When naming drivers on a road risks insurance policy so staff can drive third party vehicles as part of their business operations, it is worth remembering that if the employee has penalty points on their licence this could drive the cost of the policy up, in much the same way it would do for consumer insurance.
The data from the DVLA also showed that of those learner drivers with penalty points, 60 per cent were caught speeding, 43 per cent jumped a red light and 33 per cent drove without insurance. Meanwhile, three in 10 drivers stated that they were unaware that you could even get points on your licence before passing your test.
Neil Greig, director of policy and research at the Institute of Advanced Motorists, commented: "It is incredibly shocking that so many new drivers are accumulating points especially before officially passing their test.
"The one positive aspect is that bad driving is being spotted and prosecuted."