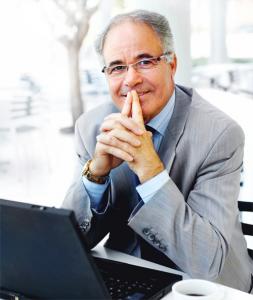 A recent online poll has revealed that there is generation gap when it comes to how motorists research a new vehicle purchase, reports AM Online.
Nearly half (44 per cent) of respondents aged 55 and over said that they did not use traditional classified car websites when researching their next car. Therefore, it follows that motorists in this age range were almost half as likely to use online search tools compared to younger buyers in the 18 to 24-year-old range, according to car search website Carsnip, which commissioned the online poll.
Competition among car dealerships is high, especially for the often lucrative over-55 market, so you should be offering extraordinary customer service to ensure that these customers keep coming back to your business. Therefore, in addition to your general motor trade insurance and road risks insurance, you should consider good demonstration insurance to provide test drives as required.
Alastair Campbell, the chief executive of Carsnip, said of the results: "Over-55s are a powerful consumer group in the UK, but while car dealers and manufacturers have done plenty to make the process of finding the right car easier for them, the same can't be said for the traditional classified site. Existing online car search just isn't good enough — it needs to do better."
Furthermore, the YouGov poll also discovered some regional differences across the UK. For example, car buyers in Wales were the least likely to use traditional classified websites such as Autotrader, whereas those in the east of England were judged to be the most likely to use online search tools when looking for their next vehicle.