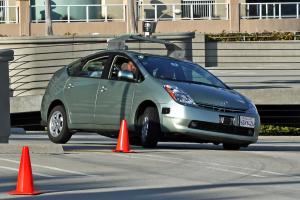 Motorists are not yet ready to trust driverless cars with their children, a new survey has found.
Driverless cars might be coming to British roads in the not too distant future, but research by the Institute of Electrical and Electronics Engineers (IEEE) has shown that there is still a lack of confidence around these vehicles.
When asked to state how confident they would be for a driverless car to pick up or drop off their children at school – with one being not at all comfortable and five being completely comfortable – 70.8 per cent of the IEEE Intelligent Transportation Systems society and 59.7 per cent of IEEE's social media followers noted a score of three or below on the scale.
It shows that while the technology might be advancing at pace, it will take a little while longer for consumer confidence to catch up. In the mean time, motor traders will still require a road risks insurance policy so that they and their colleagues can driver customers' non-driverless cars for testing or logistical purposes.
Dr Kevin Curran, senior member of the IEEE and senior lecturer in Computer Science at the University of Ulster, explained: "Security needs to be a prime consideration in the technology of the driverless car.
"The success of driverless cars depends in part on resolving conflicts in privacy concerns between the stakeholders who will make decisions about how information is collected, archived, and distributed. Hackers could target this personal mobility data to capture data, modify records, instigate attacks on systems and/or track individual vehicles."