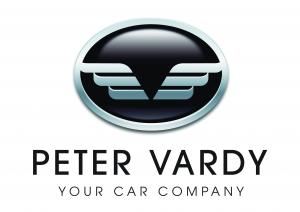 Scottish car dealership group Peter Vardy has said its profits have risen 68 per cent in the year to the end of December 2015.
In addition to the profits rise, the Glasgow-based car dealer saw sales jump 11 per cent to a total of £437.2 million in the same period. Furthermore, the group said its underlying returns on sales in 2015 was up by 2.7 per cent, which is well above the motor industry average of 1.22 per cent.
If business is booming at your car dealership, you may well be thinking of adding to your current stock offering. If this is the case, then it's absolutely vital that you update your motor trade insurance to ensure that your new stock is fully covered.
The Peter Vardy group operates a used car supermarket, one heritage car business and 11 dealerships across Scotland — six of which are dedicated to volume stock, while the remaining five focus on prestige models. The franchised company covers vehicles made by some of the biggest marques, including BMW, Jaguar, Land Rover, Porsche and Vauxhall.
In order to maximise its sales, the group said that its strategy of focusing on manufacturer relationships, as well as sales opportunities opened up by digital technologies, in 2014 was finally showing signs of paying off.
Company chief executive Peter Vardy said of the latest figures: "The group is performing ahead of its 2020 strategy after the first year and has focused its actions on six key objectives: colleague engagement, customer — or guest as defined in our business — satisfaction, developing manufacturer relationships, achieving financial performance targets, evolving digital strategies and giving 10 per cent of profits back to charity."