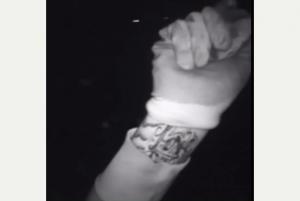 Police in Leicester are hoping that a close up of a man's tattoo caught on CCTV will help them in their search for the culprit who started a fire at a local car dealership.
The incident dates back to 12 May this year when a fire broke out in the early hours of the morning at Claymill Motors in Thurmaston Boulevard. The flames destroyed a number of cars, while several others had their windows smashed or paintwork scratched, the Leicester Mercury reported.
After an unsuccessful hunt for the arsonist, police have now released this CCTV picture, taken as the criminal tried to tamper with the cameras, in the hope it will prompt someone to come forward and identify him.
Meanwhile, the dealership in question will most likely be left needing to call upon its motor trade insurance policy to go about replacing, repairing or at least recouping the value of the destroyed and damaged vehicles. Indeed, stories like this illustrate the need to have a good combined motor trade insurance policy in place to cover malicious damage to stock, equipment or the business premises itself.
Speaking about the release of the CCTV picture, PC James Thomas said: "We hope this image of the tattoo will lead us to identify the people responsible.
"If you recognise the tattoo, which has the words 'love' on it and maybe part of a more intricate design, then please get in touch.
"Even if you're not 100 per cent sure, we would still advise you to come forward as we can quickly eliminate people from our inquiries."