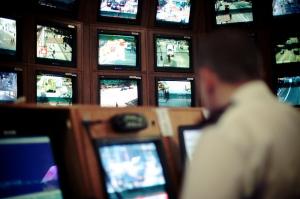 Police are hunting a man who vandalised a used car garage in Cornwall, causing hundreds of pounds of damage.
Security cameras showed a man in dark clothing break into Kernow Vans in Bucklers Lane, Holmbush on the night of 31 August. Once on the lot the man slashed 34 tyres on nine different vehicles and also carved rude words into the paintwork of some of the cars awaiting repair on the site, the Cornish Guardian reported.
Not all break-ins at a car garage or dealership will be done with the purpose of stealing goods; some vandals just want to cause mindless damage. That is why these businesses should have a motor trade insurance policy in place that covers both theft and damage, so the owners are not left out of pocket when having to repair or replace stolen or damaged cars.
Darren Rowe, the owner of Kernow Vans, said he had no idea who would have committed the crime or why. He explained: "It's completely random. I genuinely can't think of anyone that I know that has any grievances against me.
"In any case, if they did you'd expect they would contact me first. Normally you'd speak to someone if you had a problem with them, but this came completely out of the blue."
Police are investigating the incident, stating that they are of the opinion that it was a targeted attack due to the fact that only the row of vans on the site were damaged, while the row of cars parked opposite were reportedly left untouched.