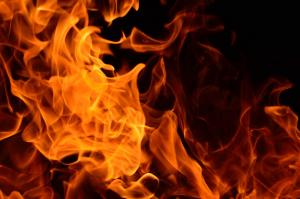 Police in the Scottish town of Paisley are hunting suspected arsonists who recently torched a motor garage on Blythswood Drive, reports the Daily Record.
The blaze at Reilly's Autocare was started late at night on Sunday 19 June and was initially discovered after smoke was spotted coming from the business's premises. Local fire crews believe that the fire was started deliberately in an attempt to destroy the building and its contents.
For those in the UK motor trade, stories like this highlight the importance of keeping your insurance policies up to date. As well as your general motor trade insurance and road risks insurance, you may also want to consider upgrading to a combined motor trade insurance policy, which protects the facilities, as well as the contents of your site.
Garage owner Michael Reilly said that he thinks the attack was a case of mistaken identity: "I can't believe it. I can't think why anyone would have done this to me and my business.
"I don't have any problems with anyone and none of my customers have ever had any gripes. I can only think the garage has been targeted by mistake and they were looking to hit someone else."
Mr Reilly added: "I estimate there is about £4,000 or £5,000 worth of damage."
Detective Sergeant Ian Ross said that his team are keen to trace two potential witnesses who were seen in the area at the time as soon as possible.
He added: "This could have been particularly nasty as there were gas canisters contained within the premises.
"We are keen to speak to two men who were seen in the area at the time and who may have information that could help with our inquiries."