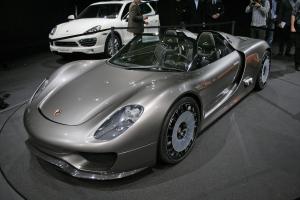 Porsche has been forced to recall hundreds of its 918 Spyder cars because of "defective chassis components".
The German car manufacturer has revealed that it is calling back 205 of the models, only several of which are located in the UK, a company spokesperson claimed. Porsche added that the decision was purely precautionary.
When even one of the biggest car-makers on the planet experiences problems with its vehicles, it highlights just how easily unforeseen issues can arise when it comes to working with cars. That is why road risks insurance or even combined motor trade insurance policies are so important – this business insurance can protect the vehicles while they are out on the roads or sat in a showroom, as well as providing a host of other benefits for motor trade firms.
At present no complaints have been have been made by customers, and Porsche says no parts have actually broken. The company simply stated that following in-house examinations it had discovered a batch of the cars with faulty chassis components, which could make them dangerous to drive.
Car owners affected by the recall have reportedly been contacted by their dealerships, which will arrange a workshop visit in 2015. The necessary changes are expected to take two days, and will be done free of charge, Porsche added.