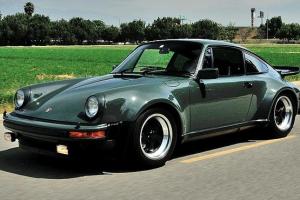 The dealer principal at a Porsche dealership in Bolton has explained how four of his display cars were damaged just before Christmas by a vandal wielding a screwdriver.
The vandal attacked a 2016 Boxster, a 2015 Panamera, a 2016 911 and a 2013 Cayenne with the screwdriver in the small hours of 22 December. He then walked the 300 yards to the police station and handed himself in.
Steve Webb, the head dealer at the Pendragon Porsche Centre in Bolton, where the attack took place, told the Bolton News that the attack had a slight adverse impact on the business but that the attacker had, luckily, made no attempt to steal the cars. He said: "It did impact the business because these were cars we had committed for customers to test drive and we had to put these appointments off."
The incident is an example of why taking out full traders combined insurance is so vital for dealers. Webb explained that the damage cost the site £3,000 as several windows had to be replaced. Without the right level of insurance, costs like these have to be met by the franchise owner or independent dealer and could lead to a business closing down in some cases.
The vandal was named by the newspaper as Neil Callahan who spent the Christmas and New Year period behind bars as a result of the attack. This was because the perpetrator was already serving a suspended sentence.