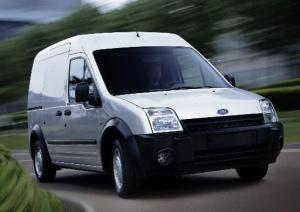 TrustFord has opened a new centre in Dagenham, which has been specially built and has created 50 jobs.
The Fleet and Commercial Vehicle Centre cost £2.5 million to construct and is the first purpose-built centre of its kind in Britain. The two-acre site has 14 workshop bays and a showroom, and provides van servicing until 9pm at night.
Whether you are pumping a major investment into a new motor business or expanding the offering you already have, it's always pertinent to look at your insurance. Both your motor trade insurance and road risks insurance should provide sufficient cover for the kind of services you are offering and also your premises.
The new TrustFord centre in Orion Park is part of Ford's manufacturer-owned dealership group. It has around 125 employees in the Dagenham area. The group has a national turnover of £1.7 billion, of which around £118 million comes from the Dagenham area.
TrustFord chairman and chief executive, Steve Hood, said: "We have a very long and proud heritage in Dagenham and this new investment in the area marks another important milestone in our business. The TrustFord Dagenham Transit Centre enables us to provide an exceptional level of service to our fleet and retail customers across the whole of London."
The new centre has been designed to minimise its carbon footprint. It has a number of energy efficiency features built in, including solar-reflecting glass to keep the showroom cool and under-floor heating. The centre also recycles waste oil to heat the workshop.
The building was opened by local dignitaries and has also hosted a visit by TV personality Guy Martin. Motorbike racer and Ford Transit fan Mr Martin had a tour of the new centre then met with the apprentices working at the site to discuss careers working as a mechanic.