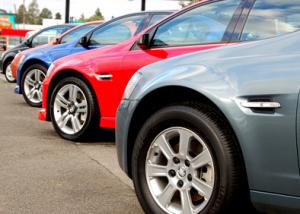 New figures have shown that 492,774 cars were registered in March 2015, marking the best month for the automotive industry since twice-yearly number plate changes were introduced in 1999.
Attractive finance packages and new products have helped to deliver these record numbers, which were underpinned by an 11.6 per cent year-on-year growth in the fleet sector.
Rising new car sales have been shown to lead to improved business for used car dealers too, as more people look to trade in their older vehicles. For any car trader, whether a franchise selling brand new cars or a small independent showroom selling used vehicles, it is important that they regularly re-evaluate their motor trade insurance policy as the market develops to ensure it provides adequate protection for all of the business' assets.
Marking the 37th month of consecutive growth for the new car market, these figures demonstrate the steady demand for new products and advanced technologies that have helped the UK market surpass pre-recession levels.
According to Mike Hawes, SMMT chief executive, a new government will be faced with the challenge of maintaining the momentum of the country's recent car registration success. "The best month this century for new car registrations is a welcome boost for the UK's thriving automotive sector," he said.