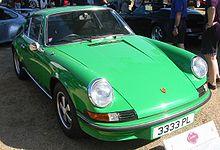 Colours often associated with the 1970s, including green, beige, gold, bronze, brown, yellow and orange, are reportedly making a comeback in the used car market.
According to car valuation company CAP Automotive, used car dealers have recently experienced a resurgence of interest in car colours that have been avoided by buyers for decades.
The used car market regularly experiences unexpected changes in demand as outside influences alter car buying trends. This makes it vital for car dealers to regularly inspect their motor trade insurance policy to ensure it provides adequate cover to meet any fluctuations in trade or changes in the type or value of vehicles in stock.
Every month, CAP tracks the changing demands of motorists by analysing the valuations provided by customers for used cars they are interested in buying.
Colour charts across the UK are often dominated by silver, black, blue, red and white but recently five classic car colours, including green, beige, yellow, brown and gold, have crept into the top ten choices for the first time in decades.
CAP suggests this comeback of the 1970s colours among people considering their next car purchased may be due to an increasing desire of motorists to personalise their driving experience.
Philip Nothard, retail and consumer specialist at CAP, said: "Just as new cars are increasingly configurable to the driver's personal preference, it makes sense that there is now a more diverse array of colours on the radar of today's motorists."