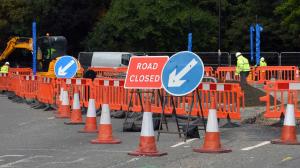 A car mechanic from Strood says his business and life have been ruined by road works that have meant customers must take a five-mile detour to get to his garage.
Mark Murray owns Medway Express Tyre Service in Cuxton Road and says the business was doing well until September last year when road works stopped the customers coming in. He has since said that the Medway Council commissioned repairs have cost him £35,000, and caused significant problems in his private life, including straining his relationship with his girlfriend and his son.
Events out of a business' control can often have serious ramifications on its success or failure. For car garages and dealerships, obtaining business interruption cover as part of a combined motor trade insurance policy can be one way to account for this – it will provide financial support if a business should have to stop trading for a significant period of time as a result of fire damage or major flooding, for example.
Speaking to Kent Online, Mr Murray explained the effects of the road works. He said: "It absolutely ruined my life. I'd be sat at the garage all day and not see a single car go past. Even when the road works finished, for a good two weeks people didn't seem to know and still avoided the road.
"It put a strain on my relationship with my girlfriend and the stress of it all made me ill … In the end neither of us could take any more, I couldn't support my family and she left."
He added that he had to let two of his six mechanics go and while the business is getting back on track he has not taken a wage himself for months.
Mr Murray is still pursuing action against the council to see that compensation is paid.