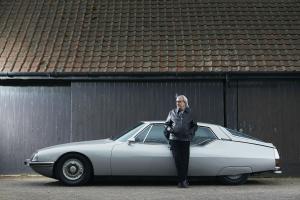 Two cars belonging to former Rolling Stones bassist Bill Wyman have sold at auction for more than £82,000.
Bonhams Festival of Speed Sale at Goodwood, West Sussex saw the 1971 Citroen Maserati SM sell for £61,980 and the 1966 Mercedes-Benz 250 S go for £20,700.
The sales came shortly after an investment report from Knight Frank revealed that alternative luxury assets in general are increasing in value as investors seek to diversify their portfolios. Knight Frank found that classic car values were up by a massive 487 per cent as a result.
Market insights such as these can help car dealers to decide what to stock and how to market their cars to potential customers. But it's equally important to remember that major changes in the value of vehicles on a dealer's forecourt can have an impact on their road risks insurance or combined motor trade insurance policy, so it's worth keeping insurers informed and up to date on stock.
Wyman commented on the sale ahead of the auction: "The minute I saw the Maserati, I thought, this is it. It looked so beautiful. They showed me that incredible engine and the double headlights, and I thought, incredible. I fell in love with it."
He added: "I am sorry to say goodbye to these two cars, but having enjoyed them so much over the years and having kept them both in pristine condition, I feel they should now go to people who will love and take care of them as much as I have."