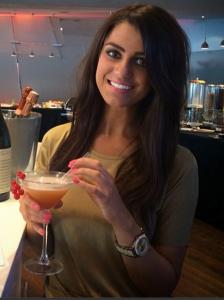 After weeks of speculation and paparazzi activity, the identity of Rory McIlroy's new girlfriend has been revealed as Sasha Gale, a part-time model who also works in a car dealership.
On Sunday 20 July the golf star won The Open Championship after a dominant four-day performance, before then spending three days celebrating his success with Ms Gale. With partying over, the mystery new partner returned to her role as a receptionist at a Belfast car dealership, the Belfast Telegraph reported.
With her identity now exposed, it is possible that the car dealership is going to be a hive of activity, with newspapers and websites keen to get a snap of this golfing WAG. As such, the car dealership will need to ensure it has public liability cover as part of its combined motor trade insurance; this is a legal necessity for any customer-facing business and provides protection just in case a member of the general public suffers an accident on the company's premises, something that could be more likely should the paparazzi invade the showroom.
The 23-year-old brunette remains relatively unknown but has still been the subject of a great deal of media attention over the past few days. The Mirror has already run a feature outlining the 10 things people "need to know" about Ms Gale.
She divides her time before the Northern Irish car dealership and modelling work for Miss Campbell. Her social media accounts list her interests as "fashion, whiskey, sunshine, travelling and fast cars".