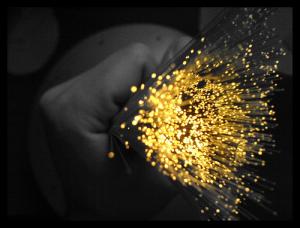 A family-run car dealership in South Gloucestershire has hit out at local authorities over the slow speed of the area's broadband.
Father and son team Richard and Henry Williams, who run international Morgan dealership Williams Automobiles, say that the slow internet speeds are costing them business. They are now joining the 'revolt' against the taxpayer-funded roll-out of high-speed broadband, which is proving ineffectual in the area.
From shopping for an online road risks insurance policy through to uploading pictures and videos of the cars they sell, the Williams duo have said the severely slow broadband is proving to be of serious detriment to their day-to-day business. Richard Williams explained: "Here in Horton, our upload speed is 0.13mb, which is ridiculous. We have to go into Bristol to use the internet, and if we didn't have that capability, we would lose business."
They are just one of a number of small businesses that have called for BT and local councils to do more to deliver on the government's vision of enabling the entire population to access high-speed internet.
Henry Williams, who was recently named the Federation of Small Business' young entrepreneur of the year for 2014, has called for greater transparency over where taxpayers' money is going, the Western Daily Press reported.
He said: "The deal the Government has made with BT is shrouded in complete mystery. Despite the fact that it is tax payers' hard earned cash that has been given to BT to improve rural areas' broadband provision, BT has so far refused to divulge where the money is being spent."