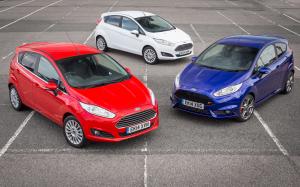 The number of new car registrations continued to grow in Scotland last month, according to data from the Scottish Motor Trade Association (SMTA).
In February there were 5,775 new units registered, which is an increase of 15.3 per cent on the same month a year before. The pace of growth in Scotland is greater than that being experienced across the UK in general where there was an 11.96 per cent increase last month. It also marks a significant milestone, with three years of continuous growth now recorded.
The figures released by the SMTA are a cause for optimism for dealers. For any car trader, whether a franchise selling brand new cars or a small independent showroom selling used vehicles, it is important that they regularly re-evaluate their motor trade insurance policy to ensure it provides adequate protection for all of the business' assets, particularly if the market is developing at pace.
In terms of the most popular car makes being sold in Scotland, the SMTA revealed that Ford is still the biggest player, followed closely by Vauxhall. Volkswagen, Audi and Nissan are next followed by Fiat, BMW, Mercedes, Kia and Skoda.
Douglas Robertson, chief executive of the SMTA, commented: "We are delighted with this increase in February after the slight fall in figures for last month.
"February is traditionally a low volume month and we are pleased at the level of consumer confidence and look forward to seeing the increase continue in March. However, it is our belief that we will experience a levelling out over the rest of 2015."