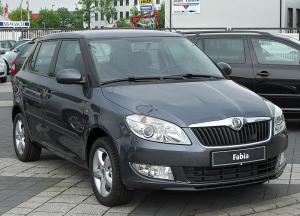 Czech car manufacturer Skoda has claimed the top spot in a recent survey on vehicle dependability carried out by J.D.Power.
This marks the second time in a row that Skoda has taken first place in the annual J.D.Power Vehicle Dependability survey in the UK. The survey also revealed that other mainstream manufacturers beat more premium brands when it came to dependability, with Suzuki, Kia, Vauxhall and Peugeot making up the next four positions in the top five.
Any UK car dealer that is thinking of changing its stock to capitalise on the high regard that customers have for these brands will need to ensure that they update their insurance policies. What's more, it could be worth checking out a combined motor trade insurance policy to protect the stock and the premises at the same time.
A more surprising result of the survey, which questioned 13,000 UK car owners about 2013-2015 models, was that the more premium brands were not highly regarded in terms of reliability. In fact, the bottom five places featured the likes of Audi, BMW and Mercedes, with Land Rover finishing in last place. However, it must be said that the majority of the problems faced by owners of these brands were to do with the more high-tech features, of which there are many in the high-end market.
As part of the survey, J.D.Power looked at eight potential problem categories. These included: audio/communication/entertainment/navigation; driving experience; engine/transmission; features/controls/displays/seats; heating/ventilation/cooling; vehicle exterior; and vehicle interior.
In addition to Skoda picking up the overall award for most dependable marque, the Czech car manufacturer also grabbed two best in class awards for its Fabia and Yeti models.