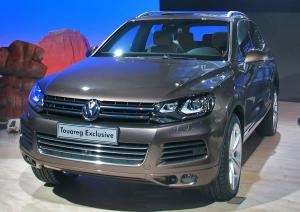 The Society of Motor Manufacturers & Traders (SMMT) has called for calm within the motor trade industry in the wake of the Volkswagen emissions scandal.
It came to light this week that the German car maker had been using a device within its vehicles to fix exhaust tests on diesel cars in the US, making its vehicles appear up to 40 times cleaner during tests than they actually were out on the road. It has sparked fears that VW is just one of a number of manufacturers using this trick, but the SMMT has urged consumers and dealers alike to remain calm and not blow the story out of proportion.
Transparency is of utmost importance for any industry to thrive. Whether it is a car dealer selling vehicles to customers, a car garage obtaining its motor trade insurance policy, or a manufacturer releasing a new car, it is essential that businesses remain honest at all times, lest they breach laws and damage their reputation.
The SMMT said in a statement: "The UK automotive industry understands the concerns consumers may have following the actions of one manufacturer in regard to emissions testing. This is, however, an issue affecting just one company and there is no evidence to suggest that any other company is involved, let alone that this is an industry-wide issue.
The automotive industry body added that motorists must remember that any car sold in the UK must comply with strict European laws, which includes different testing to that seen in the US.