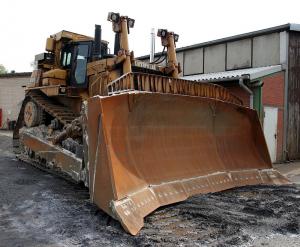 South Oxhey's only car dealership and garage could be demolished as part of a redevelopment of the estate the business is based on.
RSC in Station Approach could be torn down as part of the South Oxhey Initiative, a scheme that will see more than 400 new homes created, as well as 30 shopping units. The garage owner Justin O'Shea says he heard the news three weeks ago and is devastated not just for himself but the other nine people the business employs.
Motor trade insurance can provide protection for many unwanted surprises a car garage might face – including floods, theft and fires – but there is little that can help if local authorities decide to pull down the business premises for redevelopment work.
According to the Watford Observer, RSC has been in Station Approach for 11 years and has another 19 years on its lease. The council will buy the business out of its lease before bulldozing the site and building new residential and commercial properties in its place.
Mr O'Shea said: "I have not slept properly since I heard the news. It doesn't just affect me, it affects the nine people who work here.
"There are nine employees who depend on the garage for their livelihoods and they are relying on me. We need somewhere to go so we can continue operating."
He added: "We are really hoping to work with the council on a possible re-location of the garage so we can continue running as a business. Location is pivotal. Without a premises to work on, I can't run a business."