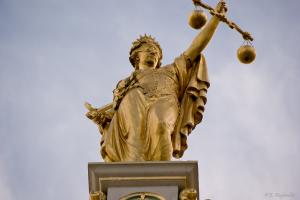 Police have caught a careless thief after he was spotted stealing a spare wheel from a car dealership in South Tyneside.
Paul Pearson, 30, broke into a van parked at the Vic Young garage and drove away with the spare wheel. However, a security guard who had noticed his suspect behaviour, took down Mr Pearson's registration number and passed it over to the police, who soon tracked down and arrested the culprit.
There will not be many crimes at car dealerships that will be as easily solved as this one – that is why it is important that firms have a good combined motor trade insurance policy in place. For any dealer or mechanic operating out of a business premises, it is essential they get insurance for the desirable vehicles, tools and equipment they store on site, as well as for the building itself.
The offence took place on 2 October, with Mr Pearson pleading guilty to stealing the £150 tyre days later. According to The Shields Gazette, Paul Hanratty, defending, said: "It was opportunistic. He was driving past the garage and saw the vehicle and decided to take the spare wheel."
Gareth Cracknell, chairman of the magistrates, concluded: "This was not very sophisticated. It was a stupid thing to do."
Mr Pearson was fined £373 and ordered to pay court costs of £85 and a victim surcharge of £20.