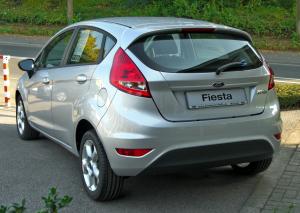 Police are investigating a break in at a garage in Leek, Staffordshire where a large safe, cash and a car were stolen.
The incident, which took place at HMK Autos during the night between Monday 8 and Tuesday 9 September, saw a large safe containing cash and a car stolen from the forecourt.
Combined motor trade insurance will be essential for the garage to regain the value of the stolen vehicle as well as the cash sum. Garages can attract unwanted attention from the criminal circuit due to the potentially high value of vehicles and cash takings stored on site.
Combined motor insurance protects these, as well as tools stored on the premises, in case of theft. The company may also wish to consult with risk management specialists to examine how they can be better equipped to prevent such incidents from occurring in the future.
The cash was contained in a large safe that was stolen by the thieves. A silver '07 plate Ford Fiesta was also taken during the burglary at the Ashbourne Road location, the Stoke Sentinel reported.
The car was later abandoned by the criminals, and found in the Cheadle area. The police are appealing for information from the public who may have witnessed any suspicious activity at the garage on the evening of the burglary.