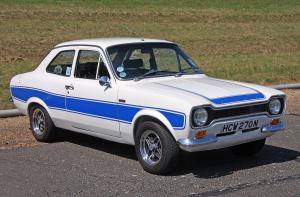 Thieves have broken into a specialist car dealership in Ripley and stolen a vehicle worth £120,000.
On the evening of Tuesday 3 March a group of ram-raiders smashed their way into the Trackspeed Racing showroom in Portsmouth Road, which sells vintage racing cars. Once inside the burglars stole a Ford Escort Mexico 1972, which was worth around £120,000 and owned by Mark McCracken, who was selling his car through the Trackspeed Racing garage.
Dealerships that home rare or high performance vehicles must be aware that such cars can require specialist cover as part of their road risks insurance policy because of their value and their engine size. Furthermore, high value cars like this can often attract attention from thieves, so it is essential that the trader has a motor trade insurance policy in place to protect the business premises from damage during break-ins as well as financial cover for the value of the stock stored on site.
Speaking to Get Surrey, the Ford's owner Mr McCracken said: "This feels like a bereavement – it is awful.
"From the CCTV you first see a Land Rover Series 1 waiting outside for the road to go quiet, because it is a busy stretch… When there's no cars coming, it starts zooming towards the garage and smashes through the window.
"They then chain up the car to the Land Rover and drag it away. The whole thing lasts only about 30 seconds. Clearly this was a professional and co-ordinated hit."
A police investigation has been launched into the incident. They believe that because this car was stolen above the eight other expensive vehicles in the showroom that it might have been stolen to order.