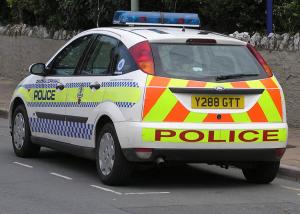 Police are looking for thieves who stole a large number of car parts worth around £14,000 from a car dealership in Fife.
Criminals broke into the Pentland Land Rover dealership, which is based at the Eden Valley Business Park in Cunpar, on the night of Monday 15 June. According to Fife Today the culprits took the parts – which included front seats, roof linings, headlights, front doors and bonnets – from the vehicles that were being sold within the showroom.
Whether being targeted for specific parts or for the entire car, high value vehicles will always be attractive targets for thieves. That is why car garages that store customers' cars on site overnight and car dealerships who keep stock on their premises must ensure the vehicles are protected by a motor trade insurance policy in case they are damaged or stolen by criminals.
Detective Sergeant Alec Raeside commented on the robbery: "The car parts that were stolen from these vehicles will most likely be sold on for profit, and so we would ask that anyone who is approached and asked to buy these items contacts police immediately."
He added that the police are also keen to hear from anyone who might have witnessed any strange behaviour on or around the Eden Valley Business Park on the night of the crime.