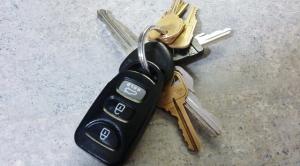 Thousands of vehicles are being stolen every year by thieves using electronic hacking equipment, research has found.
An investigation by Sky News found that half of the 89,000 car thefts in London last year were carried out using high tech gadgets and no force. The electronic devices being used are thought to be the same as those designed by locksmiths to gain access to vehicles.
As criminals become more sophisticated in their approach, it is essential that all motor trade companies cover themselves against the threat of theft by obtaining a comprehensive motor trade insurance policy. While a firm might be able to get a cheap motor trade insurance quote online, this could prove costly in the long run should it not provide the cover it needs for its vehicles.
Modern cars contain on average 50 computer systems and thieves have now found ways to hack into them so they can steal a vehicle in a matter of seconds without causing any damage. Sky News' investigation found that the devices being used by car thieves can be bought online from Bulgarian websites. Furthermore, there are video tutorials online that will show the criminals how to use them.
In a statement to Sky News, the Metropolitan Police said: "High-end vehicles are becoming more and more sophisticated. In turn so are criminals.
"Some organised criminals have access to technology that avoids the need to [physically break in]. Vehicles are becoming more technologically advanced and the criminals are becoming more savvy towards that technology and they will develop."
The police have said they are working with car manufacturers to find a solution to this growing problem.