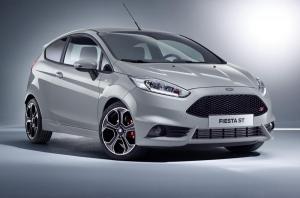 Popular car publication Auto Express has published a guide to what it claims are the best cars to buy for new drivers.
The article explains that it can be difficult to find a fun first drive when you have just passed your test, partly due to insurance costs, as well as practicality and safety concerns. However, there are cars out there that do offer the right balance for first time drivers who want a car they can be proud of while remaining safe and not breaking the bank, according to the guide.
Bearing in mind the cost of running a car, including service and repairs, insurance, fuel economy and, of course, price, Auto Express says that smaller three-door cars can be a great choice.
Dealers hoping to attract first-time drivers to their forecourts may be looking to add some of Auto Express's recommendations to their offering. It's vital that dealers keep their motor trade insurance updated with any new cars to make sure they are fully covered for theft, fire and other damage that can lead to unexpected costs.
Petrol tends to be a better option for drivers who are unlikely to regularly take their car out for long distances, claims Auto Express. It also points out that some of the latest small three-door models have additions such as phones ports and high quality stereos. These modern features are likely to be among the top priorities for young drivers.
Topping the list of best buys for new drivers are the VW up!, the Skoda Citigo and the SEAT Mii. The list then goes on to include some models that have long-appealed to new drivers, including the Ford Fiesta, the MINI and the Volkswagen Polo.