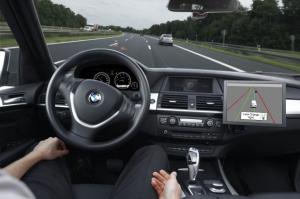 Car dealers trading in keyless vehicles are being urged to buy tracking technology as thefts continue to rise.
Cars that do not require a key – instead using a wireless fob to activate the engine – are proving increasingly easy for criminals to steal as they can go online and obtain key reprogrammers to imitate that of the owner. BBC Watchdog and the Society of Motor Manufacturers & Traders (SMMT) are imploring owners of these cars, including dealers who have them among their stock, to install tracking technology so they are easier to find if stolen.
For dealerships selling keyless vehicles, not only are tracking devices a good idea, but it is also essential that they get the right cover from their motor trade insurance policy. Businesses operating out of set premises, on which they store vehicles, will need to get insurance protection for their stock in case it should be damaged or stolen.
According to the BBC Watchdog, BMWs are the most common keyless cars that are stolen. Vehicles from other German manufacturers Audi and Mercedes are also on the top 10 list.
Having a tracking device will not stop a dealership's car from being stolen, but it will increase the chances of the car being located and recovered by as much as 95 per cent.