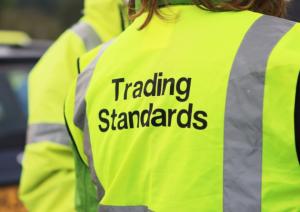 An investigation by Trading Standards has revealed how two car dealers scammed customers out of £100,000 by selling written off cars.
Linda Atrell, 48, and Lucien Munn, 52, both of West Sussex, have each pleaded guilty to charges related to breaking the Fraud Act, the Forgery and Counterfeiting Act 1981 as well as the Consumer Protection from Unfair Trading Regulations 2008 Act. A hearing a Brighton Crown Court explained how the pair had taken cars that had been written off by insurance companies and advertised them for sale on websites such as Gumtree and Auto Trader.
Fraudulent acts like this are not only illegal, but they will also destroy any trust a car dealer has with its customer base, making it almost impossible for them to continue to trading. Moreover, having black marks on one's criminal record as a result of prosecutions like this will make it far more difficult for a dealer to obtain the road risks insurance or motor trade insurance policy they need to run their business, with insurers naturally reluctant to offer a policy to a proven fraudster.
According to the West Sussex County Council, the investigation carried out by Trading Standards was one of the biggest in recent years. It uncovered that the pair had been using multiple trading names to sell the unsafe cars online – they had also altered the service history so the customers had no idea the vehicle they were buying had previously been written off.
David Barling, West Sussex County Council's Cabinet Member for residents' services with responsibility for trading standards, commented after the trial: "This is a great result, not just for West Sussex Trading Standards but for our consumers whose lives were being put in danger by these rogue car dealers."