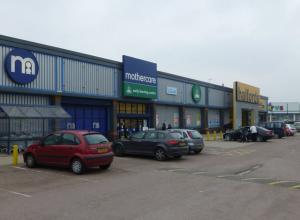 A 22-year-old trainee engineer has been killed after a metal parking barrier crushed him on an industrial estate in Derbyshire where he was repairing a car.
Car fanatic Will Page had been at a car garage in Wyvern retail park (pictured) performing some repair work when, as he was leaving, a metal barrier dropped down on his vehicle and crushed him to death. Mr Page had only learnt hours before the incident that he and his partner were expecting their first child.
Tragic events like this are a reminder that freak accidents can occur at any moment, particularly around car garages where there is a lot of heavy machinery on site. That is why it is imperative that a repair shop has employer's liability and public liability cover as part of a combined motor trade insurance to offer financial protection in case a member of staff or customer is injured on the premises. A road risks insurance policy will also provide cover should a vehicle be damaged when being driven either on or off the site.
Dozens of floral tributes have since been left at the scene since the incident on Saturday 28 February. Friends and family have also donated thousands of pounds on a fundraising website set up to pay for his funeral and support his partner Rachael Cross.
The car enthusiast had been carrying out repairs on a Peugeot 106 GTI when the accident took place, the Daily Mail reported. Firefighters, police, paramedics and the air ambulance were called to the scene, but Mr Page was pronounced dead at 11.15am.