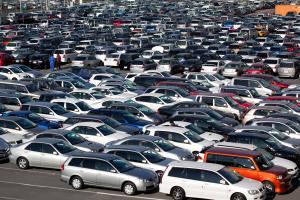 Figures released by automotive analysts ASE Global have shown that UK car dealers' average profits rose again in March, reports CarDealer magazine.
According to ASE Global, UK car dealers recorded average profits of £98,900 for March 2016. The figure represented a 6.5 per cent rise compared to the same month in 2015. Furthermore, the March results boosted the first quarter profits for UK car dealers, which ended up eight per cent higher than the previous year.
With average earnings continuing to grow year-on-year, UK car dealers may be thinking of adding more stock to their showrooms. If so, it's important that they remember to regularly update their motor trade insurance and road risks insurance to ensure that their changing quotas are always completely covered.
Nevertheless, the results weren't all rosy, as ASE Global also stated that return on sales declined compared to the previous year. The automotive analysts put this down to a rise in turnover.
In its analysis, ASE added the following about an increase in sales and registrations: "We saw a continued increase in new vehicle sales and dealer self-registrations. While registrations rose by 5.4 per cent in the month [of March], dealer new car retail and fleet sales increased by 4.6 per cent.
"This marks a significant change from 2015 where the increase in registrations was matched with a slight decrease in dealer sales. There are undoubtedly still a large number of self-registered vehicles in the market requiring disposal. However, there is no evidence that this side of this issue is increasing out of control.
"Used car retail sales also grew in March, albeit by a modest 2.8 per cent. There was, however, a nice increase in average used vehicle gross profits which rose to their highest standalone monthly level in two years."