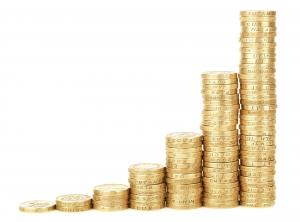 The year-on-year profits at UK car dealerships rose in April 2016, according to recent figures from automotive profitability specialists ASE.
The figures reveal that the average UK car dealership saw profits jump to £9,000 in April this year — in a rise of £6,000 compared to the same period in 2015. However, ASE also warned that there was a drop in the return-on-sales ratio from 1.3 per cent to 1.23 per cent over the rolling year to date.
Nevertheless, the average number of unit sales per dealer rose from 185 in April 2015 to 190 in April this year. The number of days taken to sell used car stock was also positive, with the average number of days on the forecourt dropping from 55 to 54 over the same period mentioned above.
With sales figures continuing to grow year-on-year across the industry, UK car dealers may well be thinking of adding more new and used stock to their showrooms. If so, it's vitally important that they remember to update their motor trade insurance and road risks insurance policies to ensure the changing quotas are always covered.
Mike Jones, the chairperson of ASE, said of the recent figures: "The fact that we have seen the return-on-sales ratio fall despite this improvement shows the growth in turnover levels we are experiencing in the current market. Given the current vagaries of the market it will be impossible to tell whether this is a genuine profitability improvement or the effect of manufacturer fast-start activity until the end of June.
"One thing which is for certain is that the level of genuine retail activity has undoubtedly slowed in the second quarter. Whether this is the result of people postponing purchases until we have some certainty over the referendum or whether it is a result of a genuine slowing of demand we will have to wait and see."