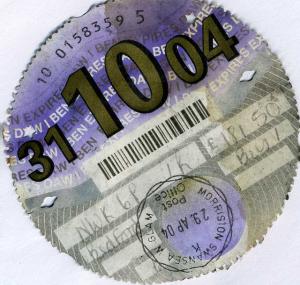 Tax discs have been scrapped from today (1 October) after 93 years of use in the UK.
The DLVA now has a complete digital record to show which vehicles have and have not paid their road tax, thus rendering the circles of paper unnecessary. Importantly for both car dealers and buyers, unexpired tax discs can no longer be transferred to new owners when cars are sold second-hand, meaning that tax issues can arise when vehicles change hands with the new owner needing to have tax purchased from the minute the car leaves a dealership.
With road tax not being transferable between different owners of a vehicle, used car salespeople will need to ensure they obtain trade plates for the vehicle and add these to the Motor Insurance Database. As ever, if they wish to drive the cars they will also require a road risks insurance policy to provide cover while they are behind the wheel of various vehicles as part of their day-to-day business operations.
To obtain car tax, motorists will now be offered the choice of applying for vehicle excise duty (VED) renewal online or by visiting a Post Office. Car owners and dealers can also opt to pay monthly, rather than for a full year, which may suit those people who only expect to have ownership of a car for a short period of time.
Those that do not pay the tax can be hit with a fine of £80 from the DVLA – reduced to £40 if paid promptly – as well as the tax owed. Those who fail to pay this initial penalty can face further prosecution and be fined up to £1,000 in court.