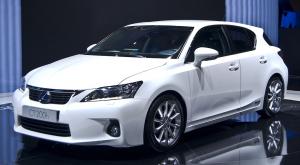 Contrary to what many people would think, motorists' favourite colour for their car is white, new research has revealed.
According to the latest figures released by the Society of Motor Manufacturers and Traders (SMMT), of the 2,476,435 new cars registered in 2014, 22.2 per cent were white. This was the most popular choice of colour and it is the highest proportion of white cars registered in any year since records began in 1996.
This kind of information is important for any individual or company selling cars as it can help inform the stock they take on. This, in turn, will determine the level of cover they require from their road risks insurance or combined motor trade insurance policy, both of which will vary in price depending on the volume and types of car the dealer is selling.
After white, the second most popular choice of car colour was black with 19 per cent of new car purchases coming in this colour, the SMMT revealed. Grey (14 per cent), blue and red (both 13 per cent) completed the top five.
In 2010, just 10 per cent of new cars bought in the UK were white, showing that the popularity of white cars has more than doubled in the past four years. Meanwhile, accounting for 25 per cent of cars bought in 2010, black has seen its popularity dip in recent years.