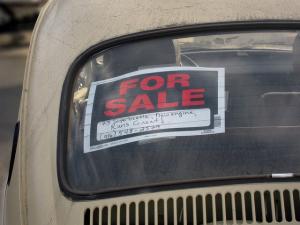 A used car dealer based in Coventry has been sentenced for cheating private sellers out of money for their vehicles, reports the Coventry Telegraph.
Guiseppe Randino was investigated by Coventry City Council Trading Standards after several customers from around the country complained about his unscrupulous practices, which saw many either not paid or significantly shortchanged for their vehicles. Mr Randino agreed to sell cars on behalf of the customers, but failed to deliver on agreed sums before taking possession of the vehicles and their associated documents. On customer saw his vehicle advertised on eBay for £500 before he had been paid anything by Mr Randino.
Cases such as these highlight the importance of trust in the used car market, and dealerships should be doing their utmost to provide an excellent service for their customers. This includes ensuring they are adequately covered with the appropriate motor trade insurance and road risks insurance, as well as demonstration cover in case they received requests for test drives.
Mr Randino pleaded guilty to 18 counts of misleading customers when he appeared for sentencing before Warwick Crown Court in May 2016. He was ordered to pay £12,000 in costs, as well as £3,185 in compensation to those he had cheated, and was given a six-month suspended sentence. The sentence was suspended for one year, but Mr Randino was given 12 months supervision.
After the court hearing, Councillor Tariq Khan of Coventry City Council, said: "This case affected many consumers who were left powerless to get the money they were owed. Without them our trading standards team would not have been able to piece the evidence together to secure this conviction.
"Even if a trader has a fancy website and offers a good price, we would urge people to still do some checks on the business, ask questions and ask for documents before they decide who to do business with. I hope this serves as a deterrent to those traders who are prepared to exploit their customers."