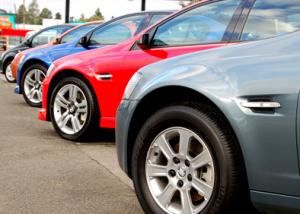 The used car market is set to remain buoyant throughout the upcoming Christmas season, with a healthy supply of cars matched by strong demand from festive buyers, according to research conducted by remarketing group Aston Barclay.
Following a recent survey, the organisation has revealed that car dealers are preparing to sell their used stock right up until the festive break, ready for strong sales figures over Christmas and the New Year.
Despite the positive implications of strong sales for car dealers, it's important that vendors' plans for a festive peak in business also take into account the challenges of winter weather. By ensuring their motor trade insurance policy is up to date and provides full cover for difficult road conditions, car dealers can prevent costly repercussions should accidents occur in and around their dealership.
According to Martin Potter, group operations director at Aston Barclay, some car centres are currently reporting consistent conversion rates in excess of 80 per cent in the run-up to Christmas. Not only do these figures suggest a strong end-of-year season for vendors, but they also point to an upward trend when compared to used car demand in previous years.
"Last year, used car dealers experienced a strong December with buyers coming out in their droves in the days between Christmas and New Year," Mr Potter explained.
He continued: "Buyers are hoping for a similar situation in 2016 with the Christmas period stretching over two weekend periods and want to have stock ready for another positive festive season. If this does not materialise, dealers will still be well placed with stock for the start of 2017."